Here are my most recent projects, a lot more baby hats!
This one is being modeled by my little Lola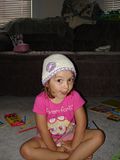 Here is the start of my graph-ghan, done in sc, of a teddy bear, hopefully it wont' take too long to do! I'll post the pattern for it when I get it all written up!

Here is a more recent picture of the dreamy waves baby blanket that is taking forever to finish....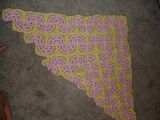 And the Hats!!!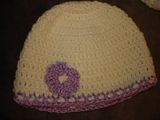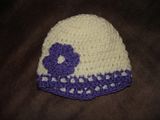 One for a little boy...



and a quick little blanket I made up for my sister, since the pink and yellow one is taking sooo long!